Lancaster On Ice is the dream of Hannah and Martin Horner, owners of The Borough on Dalton Square, in historic Lancaster. Bringing an ice rink to Lancaster city centre for the first time in 2018 and going one better in 2019 by adding Europe's biggest portable 'Big Wheel'.
I've worked with the team from the beginning, designing a brand identity, sponsorship brochure, visuals, website as well as all the event signage.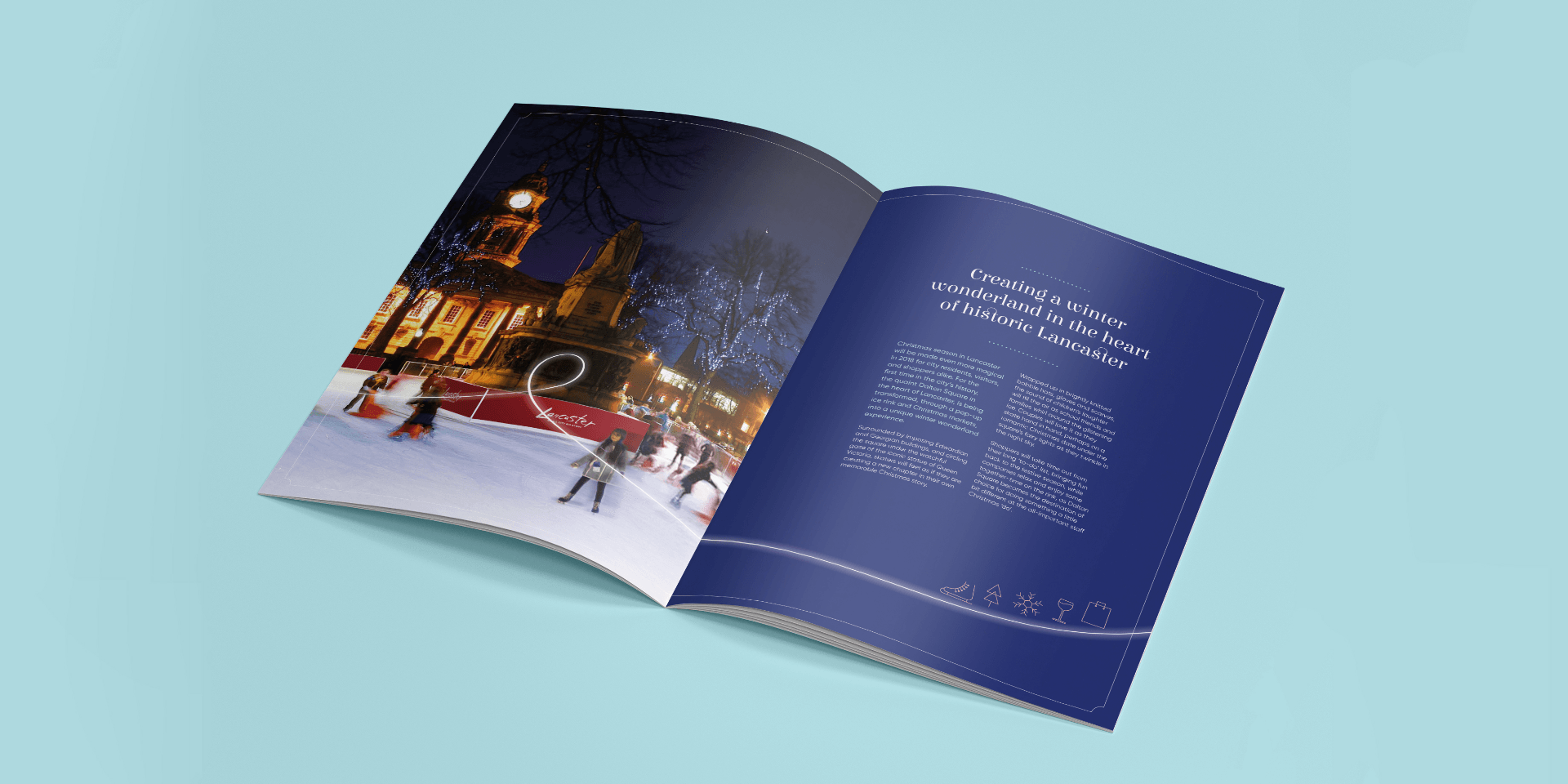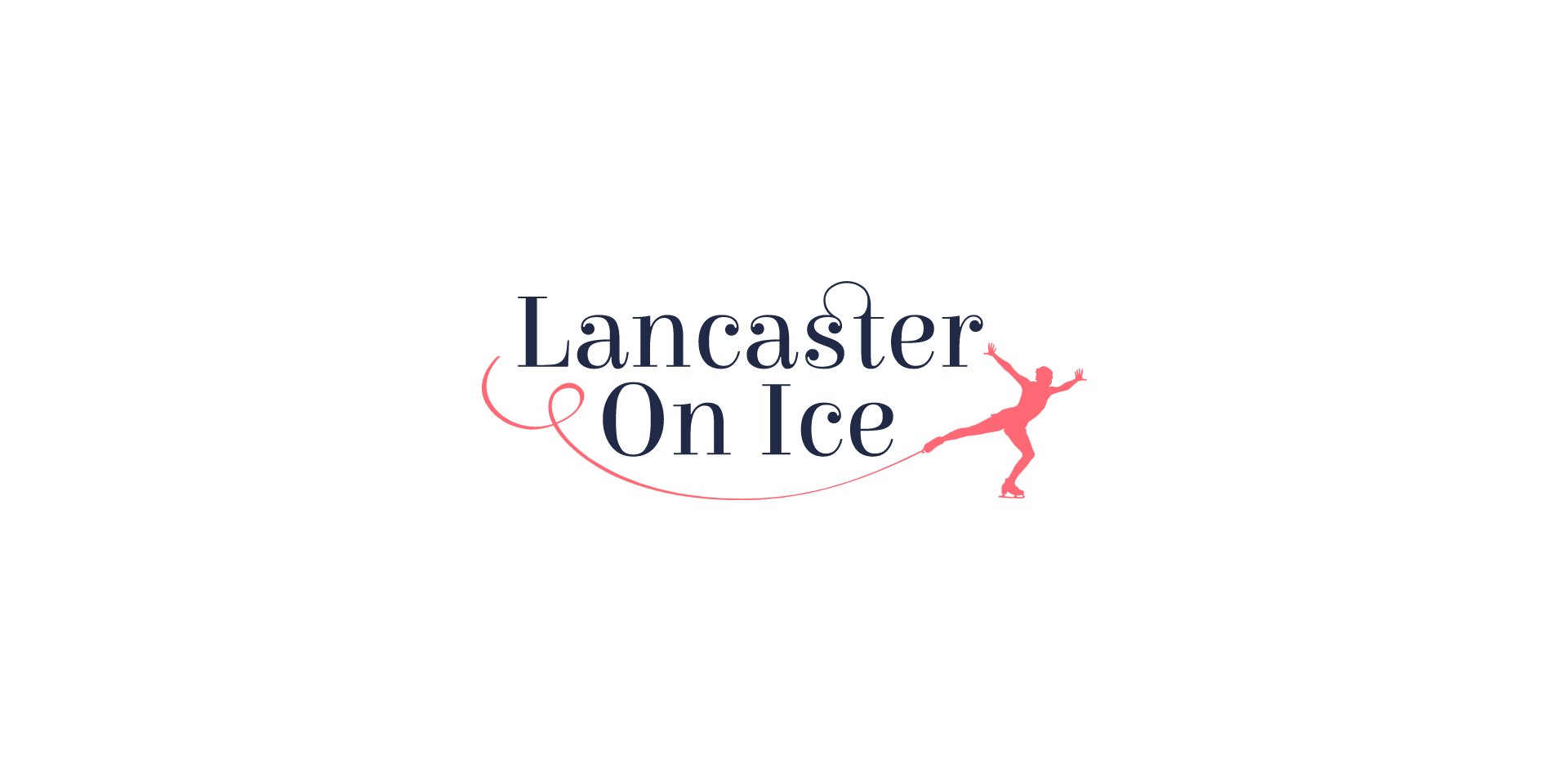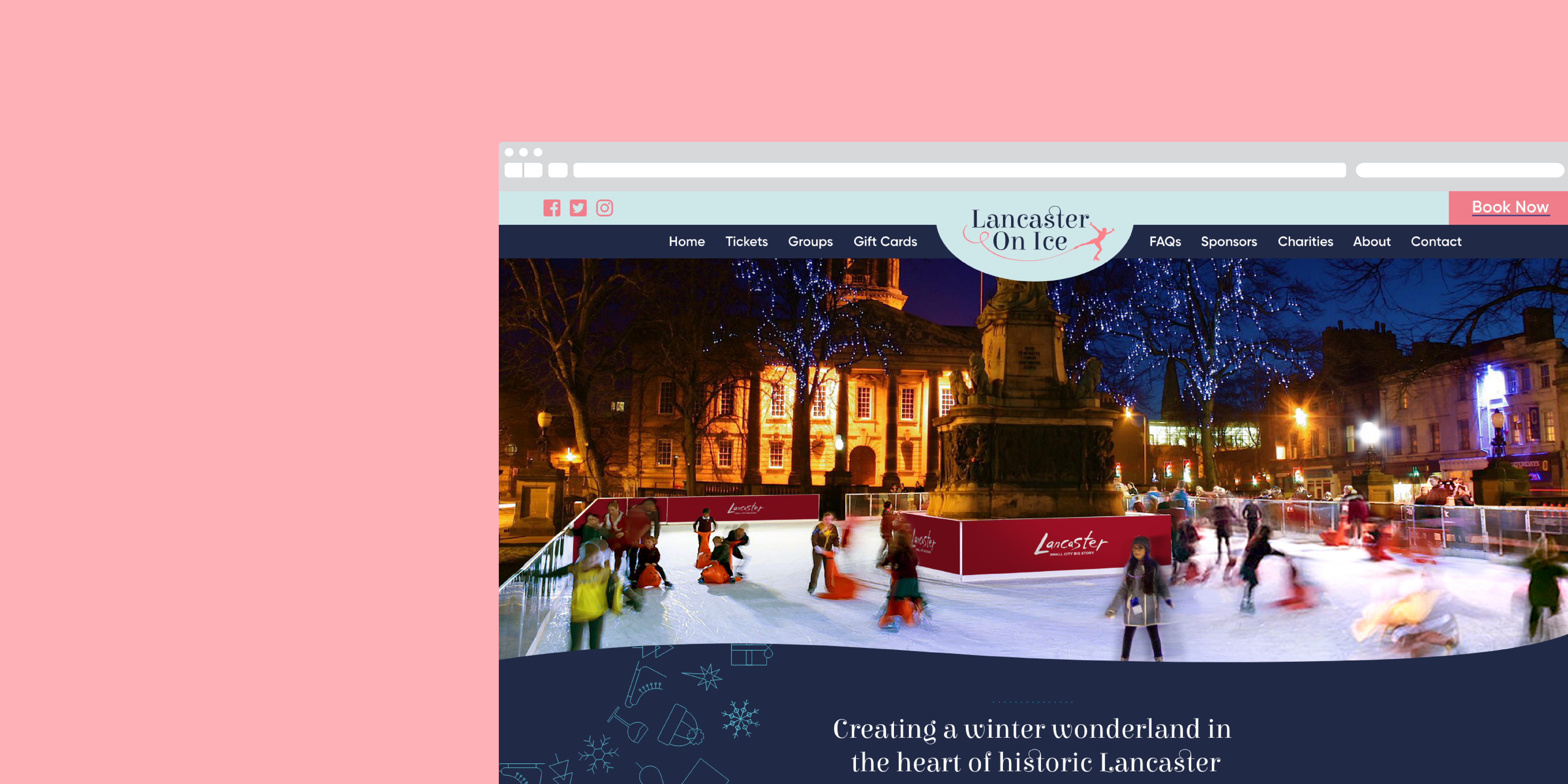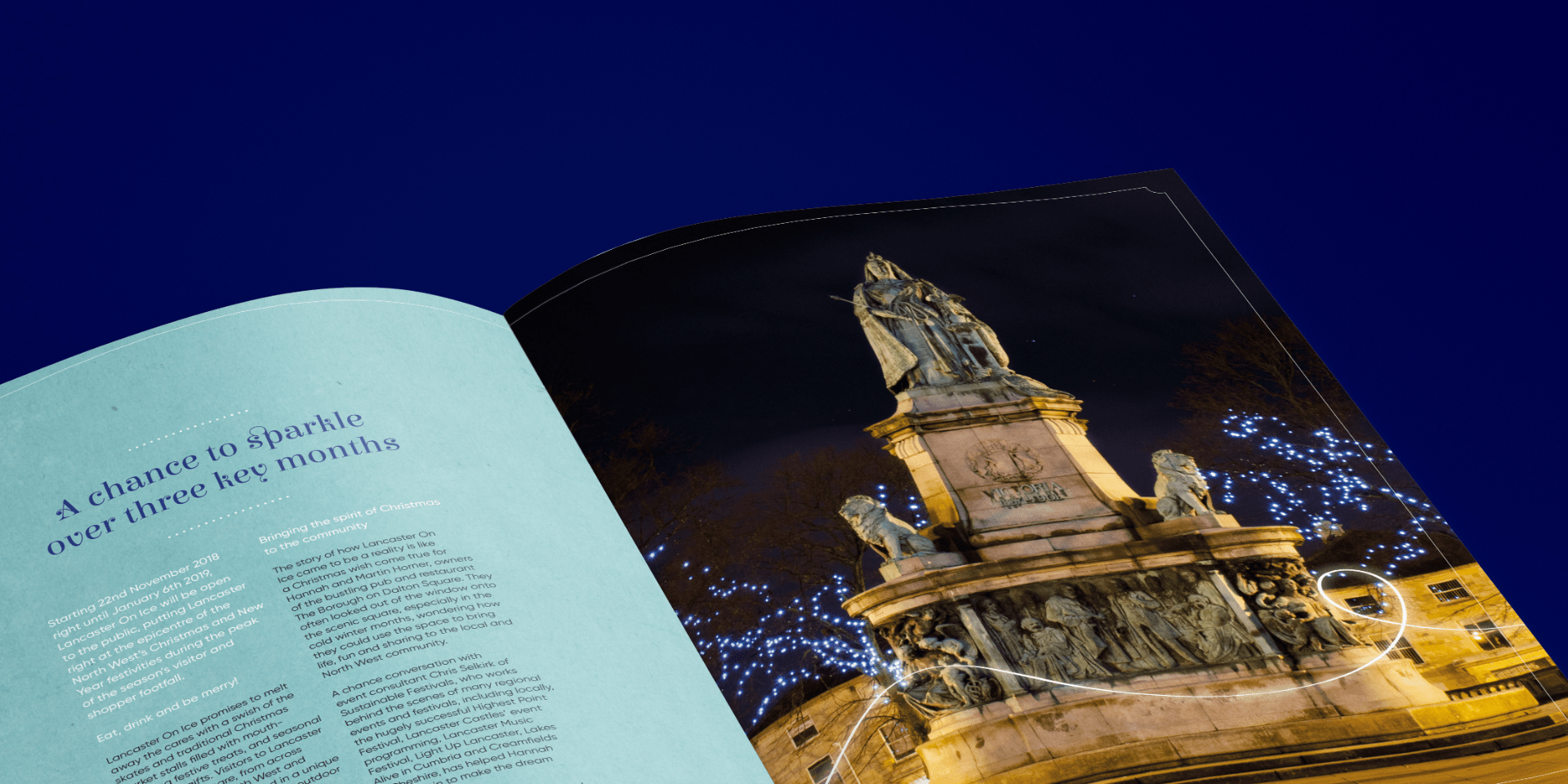 We engaged Matt to provide support by way of brand, web design and the full build project of the website for Lancaster On Ice. Our major concern was integrating a payment system at the same time as coming up with beautifully aesthetic materials. We needn't have worried. Matt's work was excellent. The simplicity of the user interface alongside the elegant yet simple branding meant we were able to transact more than half of the 36,000 skater transactions online up to 6 weeks before the start of the event. Furthermore we were over the moon with the brand identity. Excellent work on a super project.
Dan Knowles, Marketing Director
Bohopubco