Wayfinding, Interpretation & Architectural Signage
I'm a multi-disciplinary designer working across 2D and 3D design projects. My experience has seen me design wayfinding systems for town centres and destinations to enhance the visitor experience, create branded interior environments for businesses, design creative interpretation signage to tell stories of heritage, wildlife and flora and fauna, and bringing brands to life in 3D through creative architectural signage.
I design and deliver creatively designed signage projects with high-quality materials and finishes, that are designed to last. I work alongside trusted partners to deliver projects, from fabrication through to full installation. Taking care of everything along the way.
Wayfinding, Interpretation & Architectural Signage Services
Wayfinding Strategy
Wayfinding Signage Design
Signage Audit
Signage Design
Map Design
Interpretation Signage
Architectural Signage Design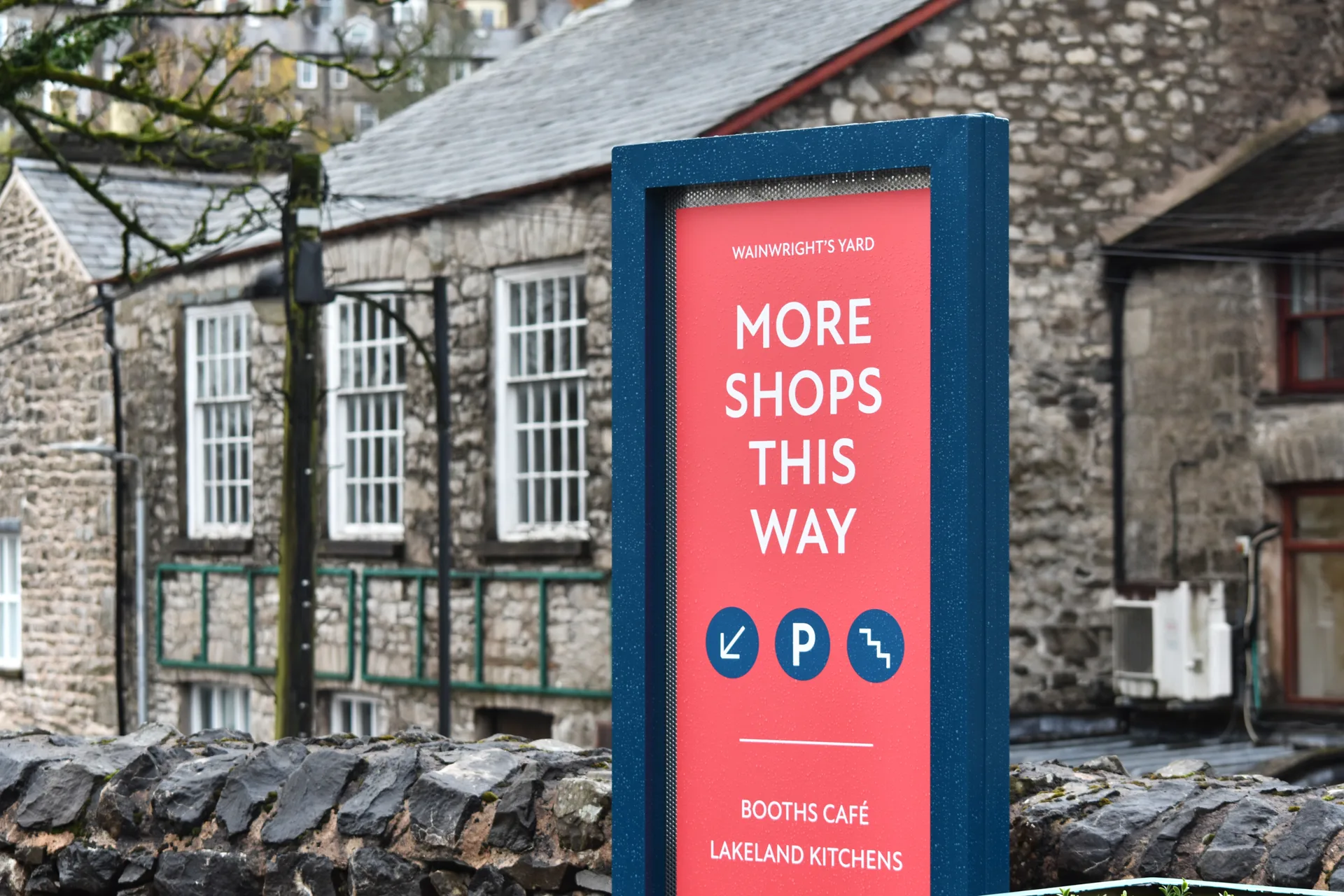 A thoughtfully designed wayfinding strategy and signage system have the primary function to guide and help people navigate places easily. Well designed wayfinding signage can have a big impact on someone's experience of a destination or place. Encouraging visitors and locals to discover and explore. I've worked on wayfinding design and strategy for town centres, destinations, events and buildings.
Bringing stories to life through creatively designed interpretation signage enhances a place and establishes connections between the public and heritage, wildlife and flora & fauna. Interpretation signage can bring the history of a place into the open engaging new audiences in towns and cities, creating interactive installations in museums and venues.
A key part of creating a brand identity is being able to bring that brand to life in 3D. Architectural signage helps visitors to identify a place, enabling a destination, building or place stand out in the built environment. I've design architectural signage schemes for hotels, business parks and other destinations.