Eric Wright Group
Sceptre Business Park
As designers we get involved in a wide variety of projects. One of the areas we enjoy is designing bespoke signage. Our client Eric Wright Group asked us to design, fabricate and install new business park signage for Sceptre Business Park just off the M65 in Preston. A 4 metre tall monolith at the entrance roundabout with additional freestanding and wall mounted signage was designed to help visitors find their way around.
The business park signage is fabricated out of powder coated Aluminium, with graphics that are easy to update if there's a change of tenant. The main sign features backlit LED letters, to identify the business park in the dark.
We took care of the design, planning application, project management, manufacture and installation.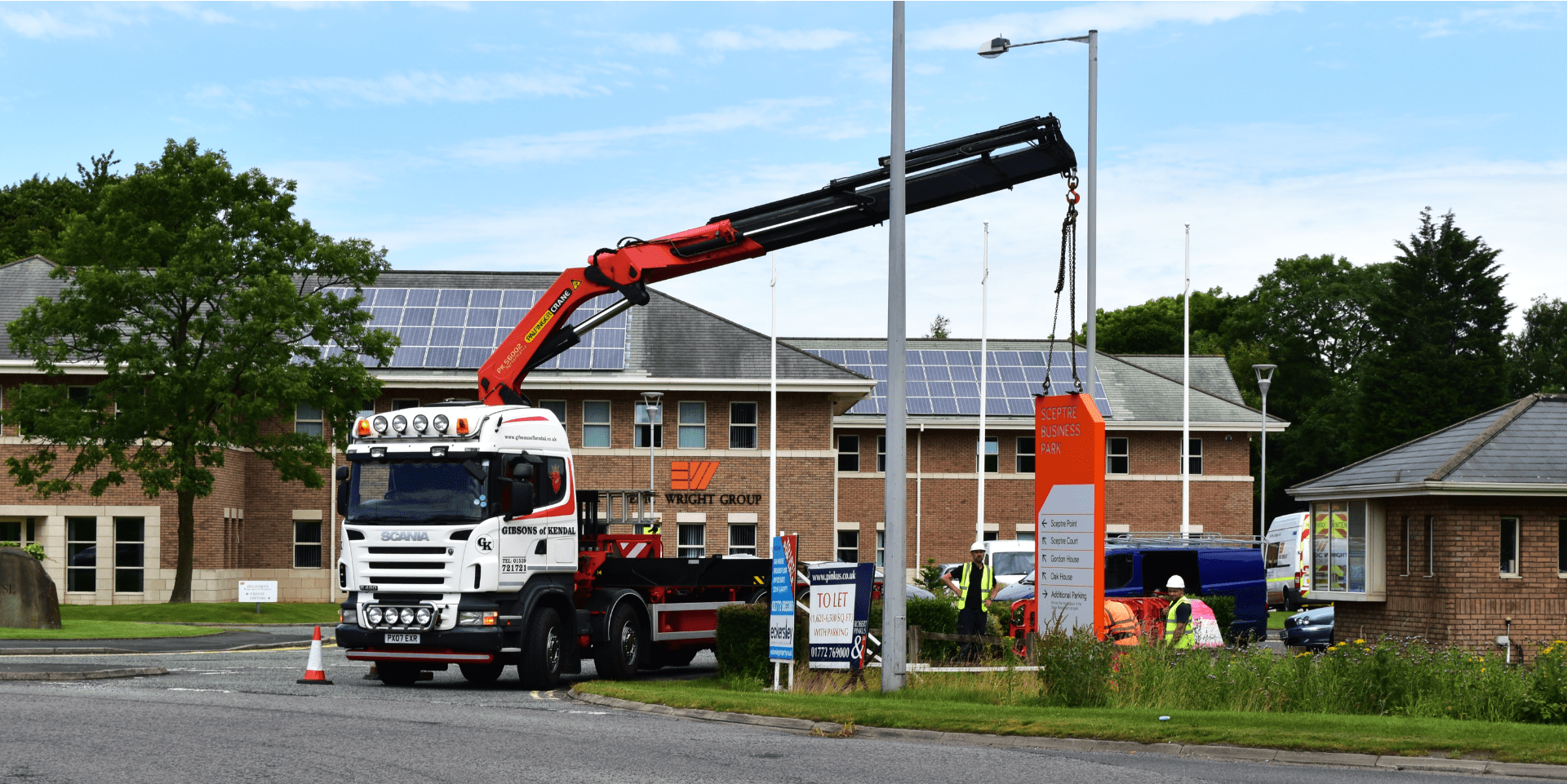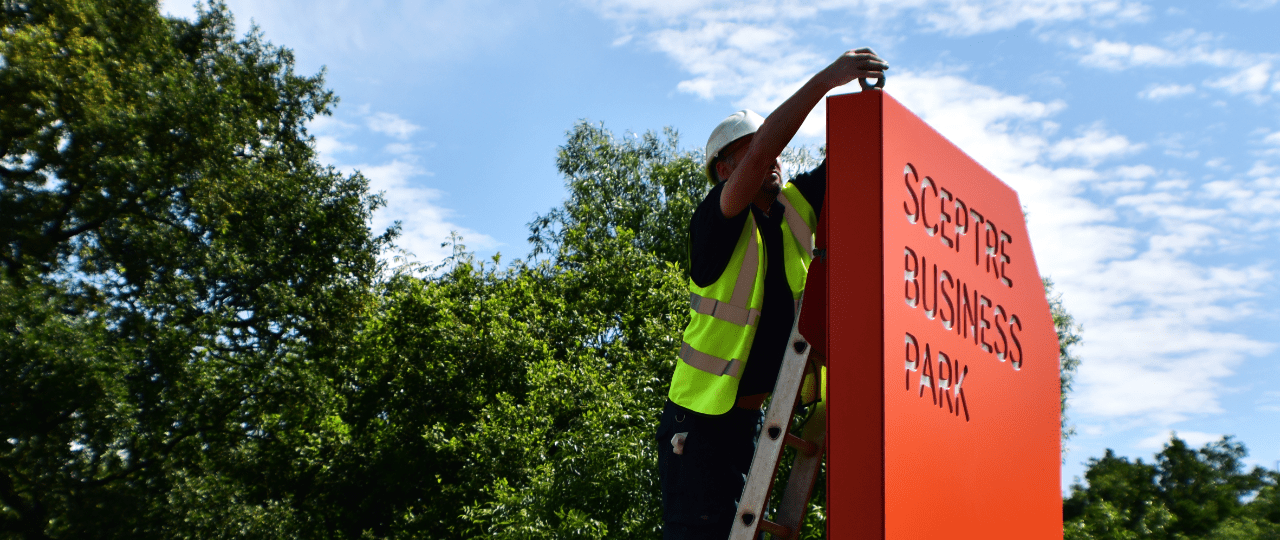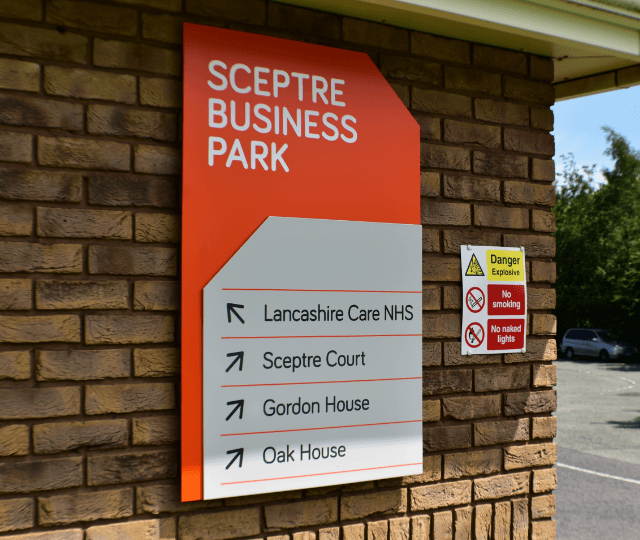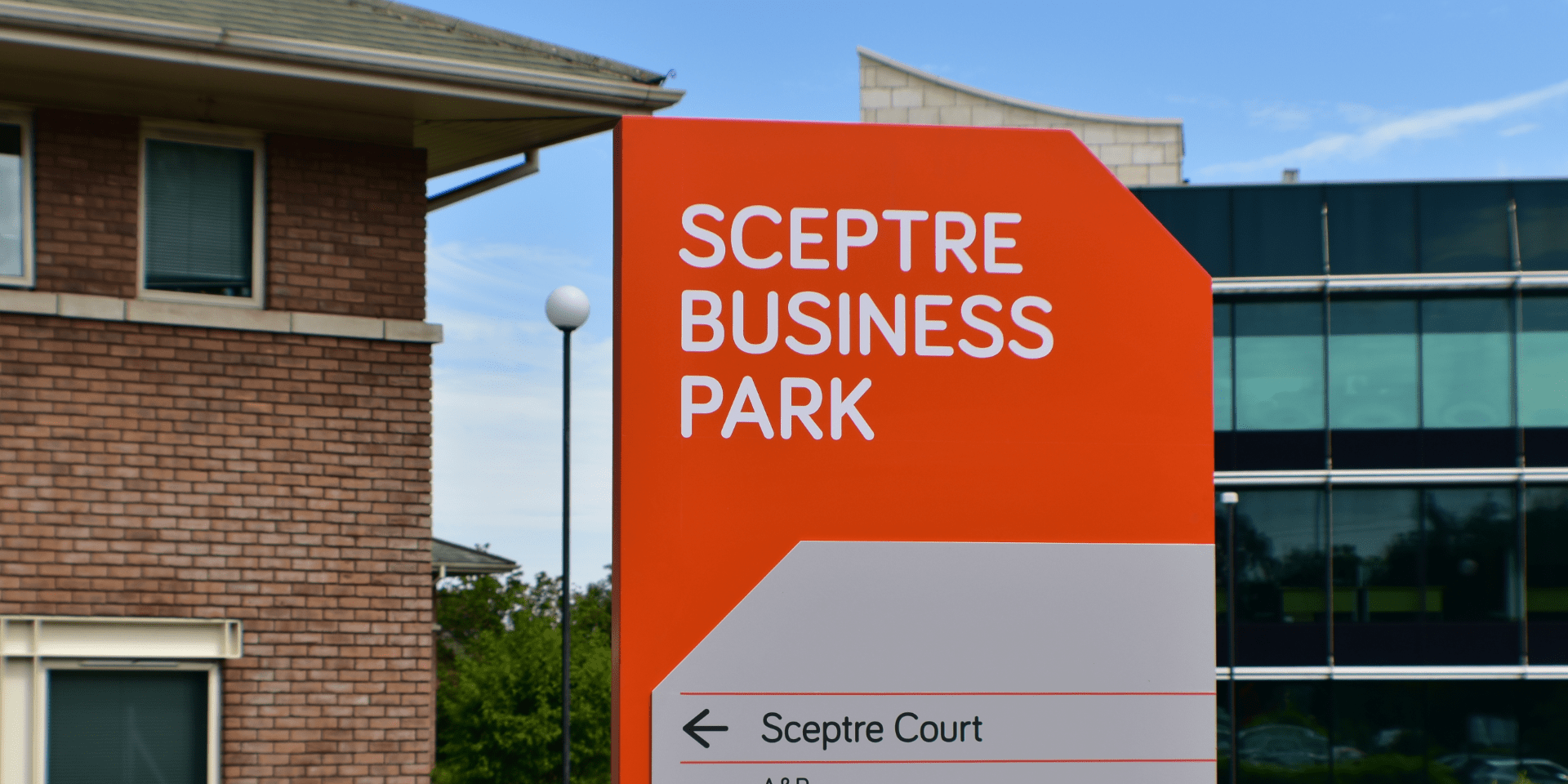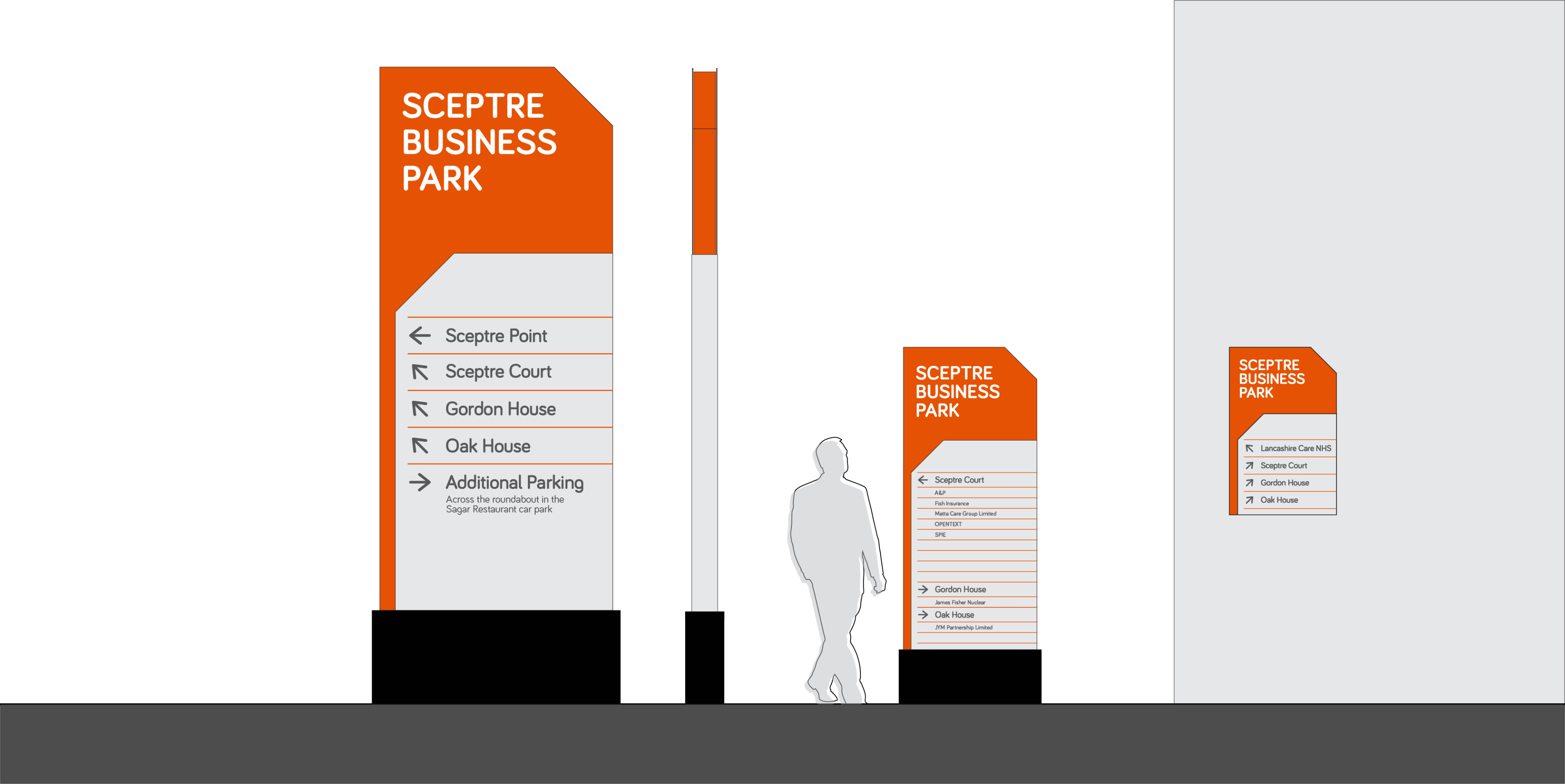 The design for the signs has cleverly brought our company brand to life in 3D form whilst providing all of the relevant information regarding the other occupiers on the park. The backlit nature of the main estate sign looks extremely impressive during the darker winter evenings. Matthew and his team are a pleasure to work with deal with all of our instructions timely and with a determination to see the job through.
Patrick Naylor
Group Portfolio Manager